Events
Regular Sunday Mass: 9:00 am
Transportation available if required.
Parish Mission: The theme is "Rekindling the Fire Within"
Presented by Fr. David Kowalski, Fr. Michael Wollbaum and Fr. Michel Nault.
Each night there will be talks, activities, prayer and fellowship with a coffee break.
This mission is open to all, whether Catholic or not, those who go regularly to church or not.
Tuesday, March 13th in St. François Xavier will focus on the gift of faith
Wednesday, March 14th in St. Eustache will be on the gift of hope
Thursday, March 15th in Elie will be on the gift of love
Holy Week Schedule
Palm Sunday on March 25th
Holy Thursday, March 29th, 5:30 pm, Mass and Washing of the feet. The service will be followed by an hour of adoration.
Good Friday, March 30th

12:00 pm - The Passion of the Lord
3:00 pm - The Way of the Cross

Easter Sunday, April 1st , 9:00 am - Mass


Mass Intention private need:

If you wish to have a Mass said for whatever the occasion or request, simply contact Odile Thibert at (204)864-2367 or odiletbear01@gmail.com. A donation of $10.00 per Mass is appreciated and can be arranged with Odile. The intention will also be announced in the church bulletin. The requestor can show as anonymous if preferred.


Chalice

Throughout the year, the church and many parishioners sponsor children through Chalice.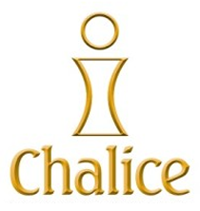 CHALICE, A Catholic Sponsorship Programme is a registered Charity in Canada. It provides educational opportunities to children, paying tuitions, teacher salaries, educational materials, clothing, lunch programmes and so forth.

MoneySense magazine has given Chalice a top A rating for many years including a final grade of A+ for 2016. The MoneySense rating takes into consideration the overall efficiency of the charity, that is the amount of money that goes out to support the programs.

www.chalice.ca