Click HERE to learn more about our 'Save Our Steeple' fundraising campaign
To make a donation click on the 'Donate Now' button.
Events

Regular Sunday Mass: 9:00 am (with Children's Liturgy most Sundays)



Mass Intention private need:
If you wish to have a Mass said for whatever the occasion or request, simply contact Odile Thibert at (204)864-2367 or odiletbear01@gmail.com. A donation of $10.00 per Mass is appreciated and can be arranged with Odile. The intention will also be announced in the church bulletin. The requestor can show as anonymous if preferred.


Chalice

Throughout the year, the parish and many parishioners sponsor children through Chalice.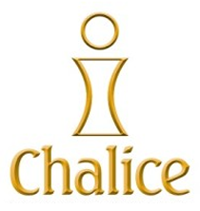 CHALICE, A Catholic Sponsorship Programme is a registered Charity in Canada. It provides educational opportunities to children, paying tuitions, teacher salaries, educational materials, clothing, lunch programmes and so forth.
MoneySense magazine has given Chalice a top A rating for many years including a final grade of A+ for 2016. The MoneySense rating takes into consideration the overall efficiency of the charity, that is the amount of money that goes out to support the programs.
www.chalice.ca
---